ARTS FOR CHANGE WORKSHOPS
FREE REGISTRATION
SOCIAL IMPACT X THE ARTS

Join a panel of acclaimed artists as they expand on how they express themselves through their artistic practices and advocate for change in their communities. Deepen your "change practice" with an opportunity to network virtually.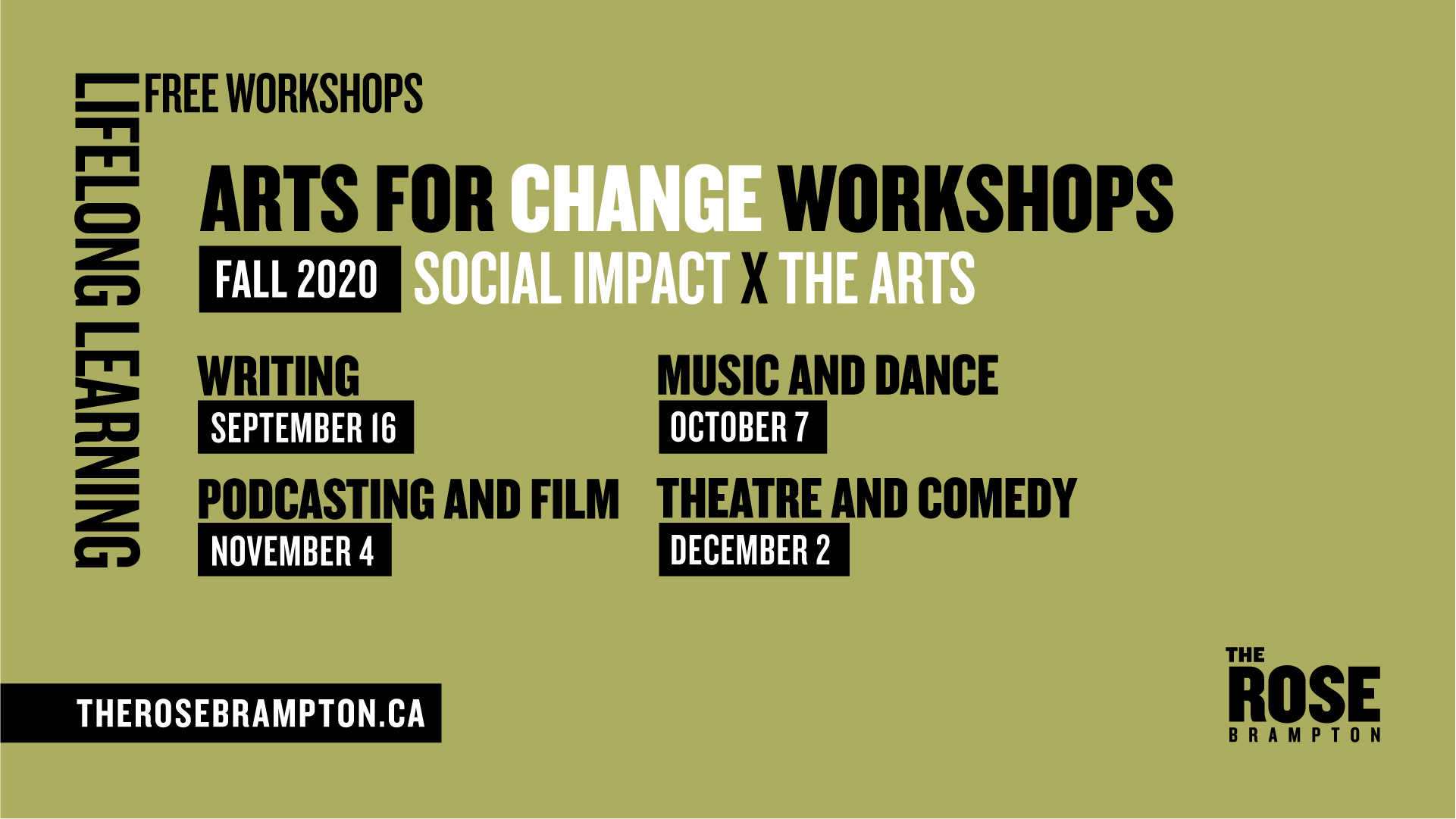 SUMMER WORKSHOPS
July 15: Writing for Change -

RESOURCES

July 29: Music and Dance for Change
August 12: Podcasting and Film for Change
August 26: Theatre and Comedy for Change

FALL WORKSHOPS
We are offering a Certificate of Participation from Performing Arts Brampton! Contact us for details.