DIGITAL LEGACY SPACE
CURATED BY THE ROSE BRAMPTON
IN PARTNERSHIP WITH THE GORD DOWNIE & CHANIE WENJACK FUND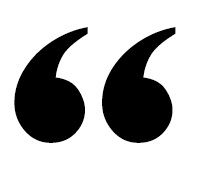 "Chanie haunts me. His story is Canada's story. This is about Canada. We are not the country we thought we were. History will be re-written. We are all accountable, but this begins in the late 1800s and goes to 1996. 'White' Canada knew – on somebody's purpose – nothing about this. We weren't taught it; it was hardly ever mentioned." - Gord Downie

The Gord Downie & Chanie Wenjack Fund is part of Gord Downie's legacy and embodies his commitment, and that of his family, to improving the lives of First Peoples in Canada. In collaboration with the Wenjack family, the goal of the fund is to continue the conversation that began with Chanie Wenjack's residential school story, and to aid our collective reconciliation journey through a combination of awareness, education and action.
The Rose Brampton is proud to partner with DWF as a Legacy Space to support this mandate through live performance. This digital Legacy Space is an extension of the physical Legacy Space located on the mezzanine of The Rose, and the first of its kind in the program. We encourage you to listen to concerts and conversations featuring Indigenous artists, explore resources, reflect on your own understanding, and #DoSomething. Visit www.downiewenjack.ca for more information about the fund.

Watch Gord Downie's animated film 'Secret Path' on CBC Gem. Learn more about Secret Path below.
 
Legacy Concerts
Since 2019, The Rose has presented an annual Legacy Concert on the Rose Mainstage during Secret Path Week in October. These fundraising concerts are a celebration of Gord Downie's musical legacy, opportunity for artists to share from their own experience as Indigenous Peoples, and encourage audience members to take a step forward on their own path towards reconciliation. Audiences have enjoyed performances from Twin Flames, Adrian Sutherland & Midnight Shine, Chris Gormley, Josh Finlayson, Kevin Hearn, Logan Staats, Kevin Fox, Peter Katz, Dala Girls, and Royal Wood!
WATCH: LEGACY, Live from The Rose, 2020
After their Live from The Rose​ performance on October 13, 2020, we chatted with boundary-pushing contemporary folk duo TWIN FLAMES Chelsey June (Métis) and Jaaji (Inuk, Mohawk) about their work with The Gord Downie & Chanie Wenjack Fund, truth and reconciliation, staying true to their Indigenous roots, songwriting in four languages, and when their voices first met.


WATCH: LEGACY, Live from The Rose, 2021
Secret Path
THE GRAPHIC NOVEL
Published on October 18, 2016, in advance of the anniversary of Chanie Wenjack's passing, Secret Path  is a ten song digital download album by Gord Downie with a graphic novel by illustrator Jeff Lemire that tells the story of Chanie "Charlie" Wenjack, a twelve-year-old boy who died in flight from the Cecilia Jeffrey Indian Residential School fifty years ago.
 
THE CONCERT
On October 21, 2016, Gord Downie performed a remarkable and emotional Secret Path In Concert performance at Roy Thomson Hall joined by Kevin Drew (Broken Social Scene), Kevin Hearn (Barenaked Ladies), Josh Finlayson (Skydiggers), Dave Hamelin (The Stills), Charles Spearin (Broken Social Scene), and more than 30 members of Chanie Wenjack's family in attendance.
 
THE WEEK
Secret Path Week is a national movement commemorating the legacies of Gord Downie and Chanie Wenjack, and takes place annually from October 17-22. This is a meaningful week as October 17th and 22nd respectively mark the dates that Gord Downie and Chanie Wenjack joined the spirit world.
 
We call on all Canadians to use Secret Path Week to answer Gord Downie's call to action, to "Do Something" by creating a reconciliACTION and furthering the conversation about the history of residential schools.

LEARN MORE
 
BRING SECRET PATH INTO YOUR CLASSROOM
LESSON PLANS & RESOURCES
Secret Path acknowledges a dark part of Canada's history and the long-suppressed mistreatment of Indigenous children and families by the residential school system with the hope of starting our country on a road to reconciliation.
Check out DWF's Resource Page for toolkits, educators guides, lessons plans developed for different grades, and more!
Learn more about becoming a Legacy School.
AHEAD BY A CENTURY SCRIPT
The Century Day School drama class created an original production developed by the students and directing faculty that thoughtfully addressed the haunting legacy of Canada's residential school system. They have graciously shared the script in hopes that it will inspire other students.
In Conversation: The Chemical Valley Project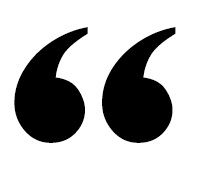 "The life-changing stuff doesn't start or stop with discomfort." - Kevin Matthew Wong
 
Anishnaabe land protectors and siblings Vanessa and Beze Grey, and theatre creator Kevin Matthew Wong, talk about their environmental docu-theatre piece, The Chemical Valley Project. Vanessa and Beze share insights into their activism in Aamjiwnaang First Nation against the chemical plants and oil refineries that surround their homeland threatening the health and safety of their community and environment, and how this work inspired Kevin Matthew Wong to create a critically acclaimed theatre piece which has toured across Canada and in Europe.
An excellent resource for students studying theatre, social studies, Indigenous studies, environment, politics, or climate change; teachers looking to include more Indigenous perspectives in their curriculum; and anyone interested in these topics and how they intersect.
 
Learn more about The Chemical Valley Project.
 

The Rose presented Broadleaf Theatre's The Chemical Valley Project via livestream in November 2020, in partnership with FirstOntario Performing Arts Centre in downtown St. Catharines, The Grand Theatre in Kingston, and The Oakville Centre as part of the Theatre Connects program supported by the Ontario Arts Council.
More Resources
 215 Pledge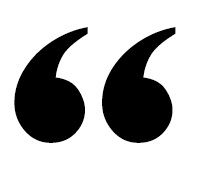 "The next hundred years are going to be painful, as we come to know Chanie Wenjack, and thousands like him - as we find out about ourselves, about all of us - but only when we do can we truly call ourselves 'Canada'." - Gord Downie
 
The Gord Downie and Chanie Wenjack Fund is launching a new initiative called the 215 Pledge, to honour the lost children of residential schools. Since May 28's announcement of the discovery of 215 children buried at a former residential school on Tk'emlúps te Secwépemc territory in Kamloops, BC, hundreds more unmarked graves have been found, including more than 100 on the grounds of the Brandon Indian Residential School in Manitoba, the 751 announced by Cowessess First Nation at Marieval Indian Residential School on June 24. In 2018, 35 unmarked graves were found on the grounds of the former Muskowekwan school in Saskatchewan.
The pledge is calling for Indigenous Peoples and all Canadians to urge leaders and decision-makers to take action.