ARTS ADVENTURES EDUCATION SERIES

About
Join us for a full school year of fun and learning with Arts Adventures! This series provides opportunities for students to experience live performance that inspires, educates, and entertains. The arts have always been an integral part of communication and education; a way to share histories, illustrate ideas, and establish collective understanding as a larger community. All the shows have curriculum connections and many come with Study Guides full of resources and activities you can use before and after the show. Explore ideas and conversations in a way that engages your students' senses! 

What We Offer
Student/participant tickets for only $10 (including tax), with the following exceptions:

The ticket price for both Brampton Music Theatre shows is $15
HeArt Changers and Centre Stage are both free

Free supervisor tickets available based on group size and needs
Morning and afternoon performances
Educational study guides for many shows
If your group is with an organization that is not a school, and is interested in attending an Arts Adventures show, please contact us at rose.education@brampton.ca
Reserve Tickets
Phone: 905 874 2844 Ext. 62803 or 62804
Email: boxofficeEDU@brampton.ca
We are open Tuesday to Friday from 12:00 PM to 5:00 PM

ARTS ADVENTURES BOOKING FORM

Ticket Subsidy Program
Our belief is that all students should have the opportunity to experience live theatre, without financial barriers. Through the generosity of our donors and community partners, we are able to subsidize the cost of tickets and make the arts accessible to all.
Complete and submit a Ticket Subsidy Program Application Form or contact rose.education@brampton.ca for more information. Some restrictions apply.

Join our Mailing List

More Information
rose.education@brampton.ca
905 793 4841
2023-2024 Arts Adventures Season Brochure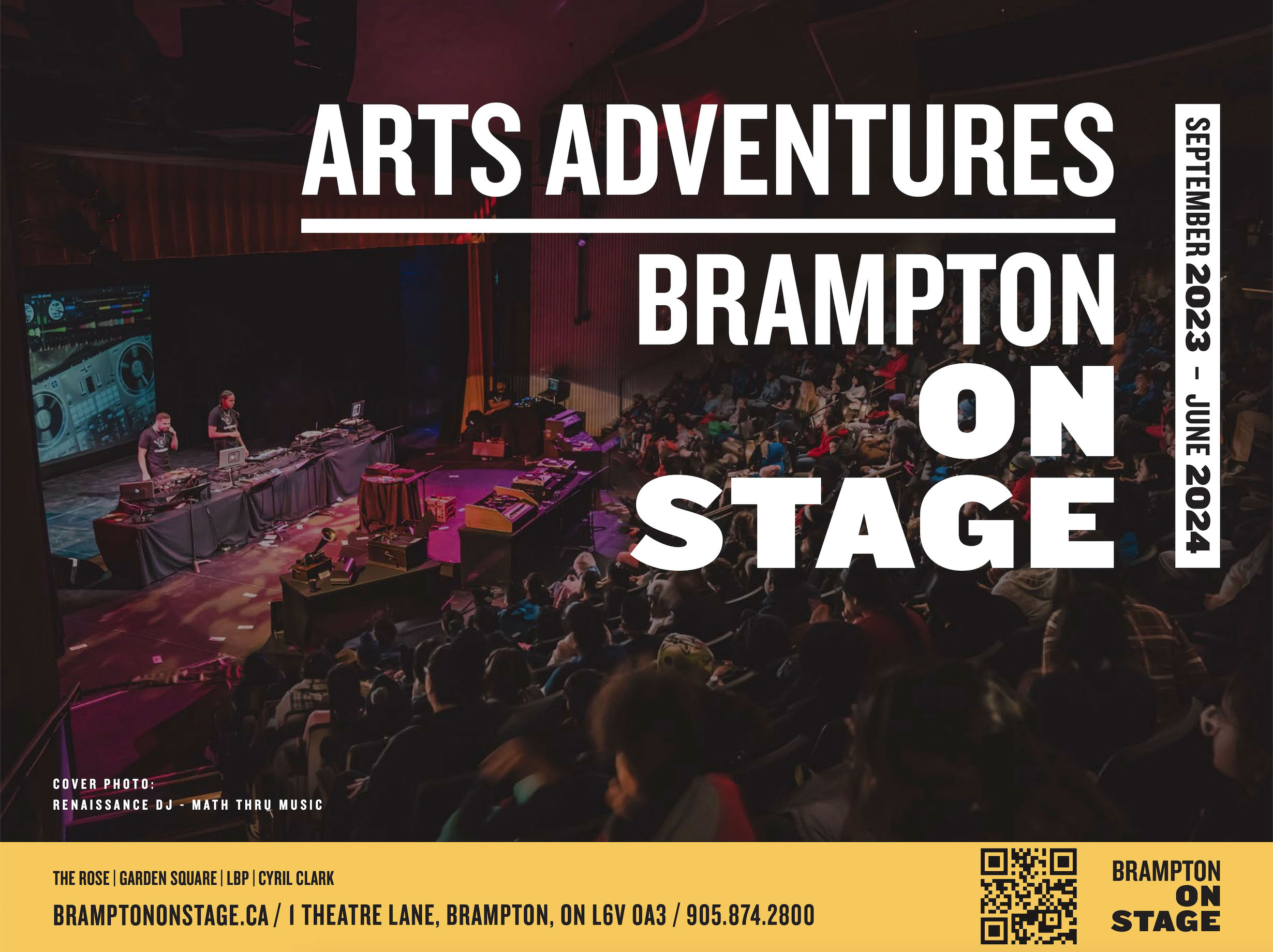 CLICK HERE TO CHECK OUT THE 2023/2024 BROCHURE!
HAMLET
Presented by RBC
Starring Ahad Raza Mir 
October 11, 17, 18, 2023
11:00 AM
The Rose 
Grade Range: 7-12
Run Time: 2 hours + snack/stretch break
TEACHER RESOURCES FOR HAMLET
LEARN MORE AND REGISTER FOR THE PERFORMING ARTS EDUCATION CONFERENCE IN PERSON ON OCTOBER 12
LEARN MORE AND REGISTER FOR THE PERFORMING ARTS EDUCATION CONFERENCE VIRTUAL ON OCTOBER 18
DOWNLOAD THE HAMLET TEACHER RESOURCE PACAKGE
DOWNLOAD INFORMATION ABOUT THE PERFORMING ARTS EDUCATION CONFERENCE
TH'OWXIYA: THE HUNGRY FEAST DISH 
October 25, 2023
10:00 AM & 12:30 PM
LBP 
Grade Range: K-5
Run Time: 45 minutes
DOWNLOAD THE TH'OWXIYA: THE HUNGRY FEAST DISH STUDY GUIDE
CASTING OFF 
October 26, 2023
12:30 PM
LBP 
Grade Range: 7-12
Run Time: 1 hour
DOWNLOAD THE CASTING OFF STUDY GUIDE
THE WIZARD OF OZ
BRAMPTON MUSIC THEATRE
November 2 & 9, 2023
10:30 AM
THE ROSE
Grade Range: 2-12
Run Time: 2 hours + snack/stretch break
JAKE'S GIFT
November 7 & 8, 2023
12:15 PM
ROSE STUDIO
Grade Range: 5-12
Run Time: 65 minutes
DOWNLOAD THE JAKE'S GIFT STUDY GUIDE
RENNAISANCE DJ
November 29, 2023
12:30 PM
THE ROSE 
Grade Range: 3-12
Run Time: 50 minutes + 10 min Q&A
DOWNLOAD THE RENAISSANCE DJ STUDY GUIDE
IT'S OKAY TO BE DIFFERENT
STORIES BY TODD PARR
December 5, 2023
10:00 AM & 12:30 PM
LBP
Grade Range: K-3
Run Time: 1 hour
THE NUTCRACKER: A CANADIAN TRADITION
December 13, 2023
12:15 PM
THE ROSE
Grade Range: 4-12
Run Time: 75 minutes
WALKING THROUGH THE FIRE
January 25, 2024
12:30 PM
THE ROSE 
Grade Range: 4-8
Run Time: 50 minutes
DOWNLOAD THE WALKING THROUGH THE FIRE STUDY GUIDE
THE MIGHTY REMIX
February 7, 2024
12:30 PM
THE ROSE 
Grade Range: 3-12
Run Time: 50 minutes + 10 min Q&A
DOWNLOAD THE MIGHTY REMIX STUDY GUIDE
SHAUN BOOTHE & THE UNAUTHORIZED BIOGRAPHY SERIES
February 14, 2024
10:00 AM: Hope in Challenging Times - Terry Fox, Oprah Winfrey, Muhammed Ali
12:30 PM:
Stronger Together - Dr. Martin Luther King Jr., Barack Obama, Malala Yousafzai, Bob Marley 
LBP
Grade Range: 4-12
Run Time: 1 hour including Q&A
ILL-ABILITIES
February 29, 2024
10:00 AM & 12:30 PM
THE ROSE 
Grade Range: 3-12
Run Time: 1 hour
BECOMING THE BEATLES
March 1, 2024
12:30 PM
LBP
Grade Range: 7-12
Run Time: 1 hour
BRAMPTON MUSIC THEATRE SPRING MUSICAL (SHOW ANNOUNCEMENT COMING SOON!)
April 4, 2024
10:30 AM
THE ROSE
JUNGLE BOOK
April 11, 2024
12:30 PM
THE ROSE 
Grade Range: ALL
Run Time: 65 minutes
SPIRIT AND TRADITION: DANCERS OF DAMELAHAMID
April 29, 2024
12:30 PM
THE ROSE 
Grade Range: K-4
Run Time: 1 hour
HEART CHANGERS (VIRTUAL)
April 9, 2024 - Grades K-6
April 10, 2024 - Grades 7-12
Run Time: 1 hour
CENTRE STAGE FINAL SHOWCASE
April 24, 2024
12:15 PM
LBP
Grade Range: 5-12
Run Time: TBA
FOLD 2024
May 2, 2024
Panel - 10:00 AM
Spoken Word - 12:30 PM
Grade Range: 9-12
Run Time: 1 hour
$5 per event
PASS THE MIC
May 2, 2024
7:00 PM
CYRIL CLARK
PAST ARTS ADVENTURES SEASON BROCHURES
22/23 Arts Adventures Season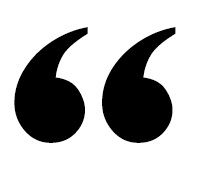 I just wanted to thank you all for a great experience! From arrival to departure, all went smoothly. Ushers were friendly, gracious, and helpful. The show was inspiring and had a wonderful message for our students."
- Teacher, 2022