SPECIAL EVENTS

HAMLET WELLNESS WORKSHOP - OCTOBER 14, 2023

Please join us on October 14 for a Wellness Workshop from 4:30pm - 5:30pm in The Rose Studio. This workshop will provide activities centered around wellness and mindfulness and tools to help manage your triggers. This workshop is provided by  Punjabi Community Health Services (PCHS), a non-profit health, settlement and social services provider in the Region of Peel. PCHS has been providing mental health services to those who speak English and any of the South Asian Languages. Follow Punjabi Community Health Services on Instagram, Facebook and Twitter @pchs4u You must show your Hamlet ticket upon arrival, as proof of purchase in order to attend this workshop.  
HAMLET DINNER & SHOW PACKAGE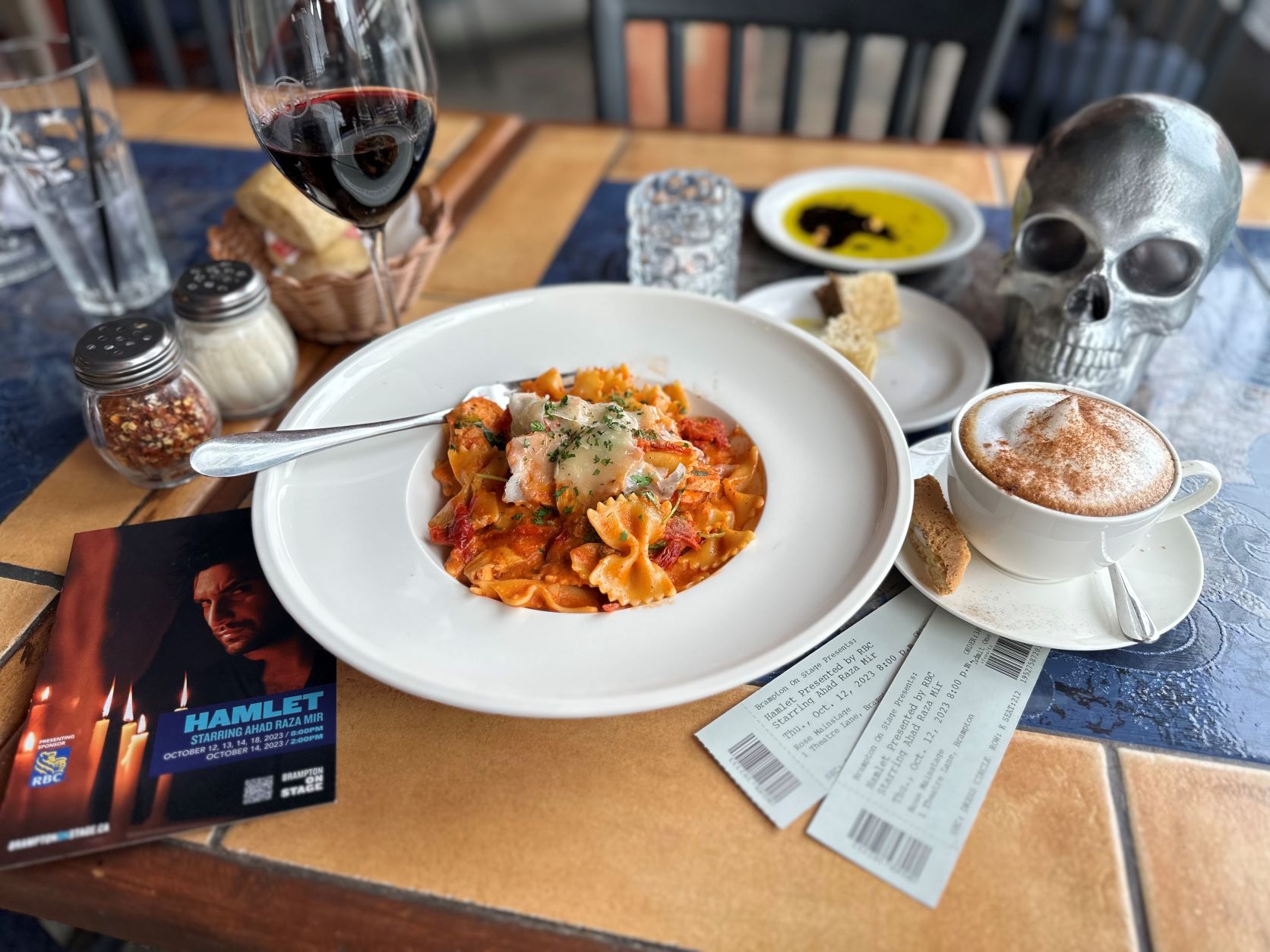 Introducing, our Hamlet pre-show dinner add-on. By adding the dinner to your Hamlet ticket purchase you'll receive a three-course, prix fixe dinner at Fanzorelli's (taxes and gratuity included, does not include beverages or extras). Ticket purchasers must make their own restaurant reservation (referencing they have purchased the Hamlet dinner and show package) and present their show ticket upon arrival at Fanzorelli's. The date of the ticket must match the date of the restaurant reservation. Be sure to make your reservation early enough to be at the theatre... the show starts at 8pm! To take advantage of this incredible offer visit the
HAMLET
show page, click BUY TICKETS for the evening show you would like to see and the option to add the dinner pacakge will automatically pop up. Cheers!