LIFELONG LEARNING

On this page you will find information about:
Lifelong Learning with Performing Arts Brampton
Audition Intensive: Theatre School Preparation
Welcome to The Rose Workshop
Lifelong Learning with Performing Arts Brampton
Exciting things are happening in arts education at Performing Arts Brampton. Thank you to everyone who completed the Lifelong Learning survey this fall. We will share the survey results on this page soon. If you are interested in learning new skills in the performing arts, if you have always wanted to be on stage, or would like to learn skills backstage, stay tuned to this website and our social media! In the coming year we are increasing performing arts educational programming for people of all ages. You can continue to provide feedback or offer ideas any time by reaching out to us at rose.education@brampton.ca.  

The Audition Intensive: Theatre School Preparation
NOW ACCEPTING APPLICATIONS
This four-session workshop series prepares participants for post-secondary Theatre School auditions. Led by professional actor, Allison Edwards-Crewe, participants will have the opportunity to:  
Learn audition technique and monologue selection
Focus on monologue and character development
Receive 1:1 coaching on audition pieces
Participate in a mock audition for a panel of professional theatre practitioners
IMPORTANT DATES
Application Deadline: December 1, 2022
Workshop 1: December 17, 2022
Workshop 2: January 7, 2023
1:1 Coaching Session: January 9-18, 2023
Mock Audition: January 21, 2023
APPLICATION REQUIREMENTS
Name
Acting Resume
Photo
List of intended audition material
A short (1 minute) video explaining what excites you about training to be a professional actor. Please include your video as an unlisted YouTube, Vimeo, unrestricted Google Drive link or small downloadable file
Optional: List of schools you are intending to apply to
2022 Participants: Nathaniel Anderson-Jacobs, Aarti Dhiman, Juan-Carlos Figueroa, Lynroy James Ricketts, K'Sen Sjulian.
PAST PARTICPANT QUOTES

"I liked how there were professional actors who already had experience in the acting or theatre industry because it gave me insights and more knowledge about this career and everything that takes place within this industry."
- Aarti Dhiman

"In addition to practical techniques, this workshop has given me the chance to get feedback from someone other than my mom and the mirror. It's given me motivation to prepare ahead of schedule and has pushed me to improve at every step."
- Juan Carlos-Figueroa

"They gave me good advice and tips on what to do for my real audition."
- Nathaniel Anderson-Jacobs

ABOUT THE FACILITATOR: ALLISON EDWARDS-CREWE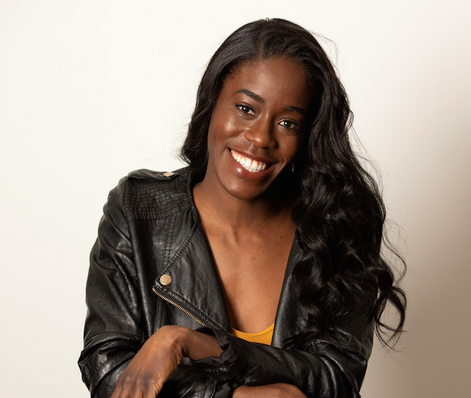 Allison is a triple threat who began performing at a young age in school, church, and community theatre productions in Brampton. She went on to study voice, and participate in drama competitions. During high school at St. Augustine Secondary School, she continued to surround herself with the arts; playing Trumpet, singing in the choir, and performing in annual theatre productions. Allison received her post-secondary training at Sheridan College's prestigious Bachelor of Music Theatre Performance program. After graduating with High Honours, she began her professional career in Dreamgirls at the historic Grand Theatre. Since then, she has worked with some of the top theatre directors and choreographers in award-winning productions. Between theatre contracts, she continued to hone her skills in Film & Television, which ultimately landed her roles in short and feature films, screened at several festivals in North America. Her most notable roles are Tracy in Medium Young, Izzy in Black Actress & Beyond Complicated, and Theresa in Handmaid's Tale. She is completing her debut season at the Stratford Festival as Jo March in Little Women and Diana in All's Well That Ends Well.
www.allisonecrewe.ca

Welcome to The Rose Worskhop (Virtual)
FREE REGISTRATION - spaces limited

Students will be introduced virtually to The Rose Brampton, Brampton's iconic performing arts venue, and the work of Performing Arts at the City of Brampton. The Rose Brampton is a public resource available to the community, and students are welcome to participate in programs, attend shows, and pitch ideas to our Education section! 

"Thank you so much for the workshop and for the shared resources and links.  There is a lot of great material here and I look forward to sharing it with my students.  I plan to continue the work you have started with the mini scene study and I will also review these shared resources as a whole class.  BRILLIANT!"
- Cristal Laberee-Mazzuca, Drama Teacher, Fletcher's Meadow Secondary School

In this session students will learn about what's offered and how they can get involved. Topics can include:
Learn about The Rose – e.g. location, shows, programs, architectural features
Learn about the Performing Arts division and the different venues across Brampton
Youth opportunities in Performing Arts – e.g. Centre Stage Conservatory, Focus on Youth, co-op and intern program, volunteering
Careers in performing arts
MORE INFO
Workshops are 60 minutes and include Q&A, accompanied by resources materials for students. Interactive and engaging, using arts-based facilitation suitable for one class at a time. This workshop would be of interest to students in multiple areas of study, for example: drama, dance music design, fashion, production (lighting, sets, construction) and multi-disciplinary arts. For more details or to register, please reach out to rose.education@brampton.ca.